Feel Like Manhandling PPC And Having Your Way With It?
Finally A Software Program Powerful Enough To Predict The Winners And Losers So It's Always A Sure Bet For You.
Warning:

For a very limited time AdSpyElite® is available at this insane price that everyone can afford. If you wanted the powerful monthly services existing on the market, but did not want the enormous price tags that came with them (they will cost you each month twice what AdSpy Elite costs for a lifetime license), then you need to take action right now, while AdSpyElite is at a mind blowing special offer price.

If you see "Closed" in this box below, then I am sorry but you missed it. If you still see an "Order Now!" button, then congratulations, you still have time. But you better hurry, because you'll never have another chance to get a program that tells you where the money is, for a price like this, ever again.

If you need more information, then please read on... but the clock is ticking on this even as you read.

128 Bit Encrypted Secure Order Button Above

(fair warning: this is a dimesale and price increases every other sale. BUT we will increase the price to $67 in just a few days from now)
From JP Schoeffel
As an affiliate there's probably been a time in your career where you have felt like there just has to be an easier way to do all of this...
There simply must be an easy way to track and identify profitable ads and affiliate programs without all the painstaking and mind numbing research, blood sweat and tears, and money wasted.
A program so powerful, yet simple enough to use, that it tells you exactly when to get in and make money hand over fist, or when to get out and save your butt.
Well for thousands of people, affiliates just like you, your competition, those prayers were answered with...some really expensive monthly services ($97 to $497 a month) or with a ridiculous entry price tag ($1997 or so).
Or are they?
I have used ALL of the PPC scripts out there, both for my own interest as well as for the sake of analyzing my competition.
First, there's no more script on the market you can install and fully control on your hosting account that does what AdSpy Elite does. Not a single one.
What you will find is some highly expensive "software as a service" where you subscribe and pay high monthly fees ($200 to be able to run do some PPC research). But, guess what, none of them provide accurate PPC info (keywords, ads, days tracked, signal profit...). Simply because it's impossible for them to scan all the millions of keywords they claim to offer you ona silver platter 5 times a day! It's that simple.
If you want to run an effective PPC spying campaign, you need to track YOUR OWN keywords (not the ones a machine think are good for you) 3 to 7 times PER DAY. These membership sites only provide info on some important keywords (which you won't target anyway or you would end up paying $10 per click) they update once in a while, while some keywords are only updated once a month or even every 2 months.
For one of my campaign I ran on a competitor (can't name it to be fair), I had the surprise to discover that the last time they scanned my keyword was 6 months ago!!!
Do you think you can work with 6 months old data in the PPC game?
Of course you can't. But still this is what Keyword Spy and cie want you to do. They do have big databases of keywords, but the info is simply useless when you want to create a laser focused and highly optimized PPC campaign, whether it's on Yahoo, Bing or Google.
Of course, I have not even scratched the surface of their other fault: they won't provide localized data as well, or still so poorly updated. Or they won't let you research on Yahoo in Denmark, or Bing Germany (when you want to promote country specific campaign).
In a nutshell, these services are good if you don't need accurate PPC info on Google, Yahoo and Bing that you could use to make money quickly, setting up highly accurate campaigns.
Is there an answer with us in mind?
Let me step back for just one second...
My name is JP Schoeffel and I am an affiliate marketer, and Internet marketer, and an advocate for those that are looking to find their way online.
In fact, I have dedicated myself to putting ultra powered big ticket programs in the hands of my customers, affordably, so they could 'play' too.
After years of watching good people get raked over the coals with one big ticket item after the next, I decided that it was high time that somebody did something about it.
High time that someone level the playing field and allow marketers like you and me, to profit, without having to give up an arm, a leg, and our firstborn.
Frankly, it all boils down to this...
You deserve a chance to make more money than sin... you deserve the ability to dominate whatever niche you want, without worrying about whether the 'Big Guns' and 'Power Players' say or do...
And if I have anything to say about it, you WILL.
Point and click cash, right?
Let me ask you something...
Have you been told that affiliate marketing is easy money? Maybe that PPC is 'point and click' cash?
Surely you've heard that it is the easiest way to create cash on demand, whenever and wherever you want... right?
I mean, you don't need to worry about the months of hard work it takes to create your own products. You don't have to concern yourself with those customer complaints...
And customer service... what's that? Right? Or a list? Bah, who needs one? Because as an affiliate you just write a tiny little ad, click a button and "poof", the money comes flowing in.
Except it never really seems to work as easily as they tell you it will, does it?
Because the reality is that finding quality high converting affiliate products to promote is like finding the proverbial needle in the haystack.
Sure everyone wants you to believe that their program is converting at 10%, but given that conversions are deemed good at 1+%, these are few and far between.
Then there's keyword research which is a life sucking process of try fail, try fail, try fail, and maybe, just maybe... profit.
Yep. Needle in a haystack for sure.
Look out needle, I found ya!
So, if it's not as easy as they say it is... if it's not just a matter of slapping together an ad and going out to buy your mansion and Bentley, then what does that mean?
I'll tell you EXACTLY what it means...
It means that you automate the entire research process, so that you find out what's hot and what's not without doing any of the tedious, monotonous, hard work yourself...
And all of it at mach speed!
If you're thinking that this sounds like some wild fantasy, I can assure you it is not.
Yeah, the stuff under the hood is powerful and complex, but at the most basic level, it's all about querying affiliate programs and PPC campaigns, based on criteria you select.
You see what Google does, right? Well, just think of this as 'googling' for very specific money making information.
And this is how YOU find that needle in the haystack.
This is how YOU find those quality high converting affiliate products to promote so that you can make yourself a fortune... quickly, and easily.
Green with envy...
Allow yourself to imagine rolling out of bed at the crack of 'whenever you feel like it', and strolling casually over to your home office, a mere 20 feet away.
You turn on your computer and check your affiliate stats, grab a peak at your ClickBank account, and see that you have generated thousands of dollars since you went to sleep.
You stretch, yawn, and decide that you don't feel like working (if you could call it that;) just yet... no you'd rather get outside and do something else for a while.
Maybe some golf, maybe a stroll, or maybe a ride around town.
And hey... money is no object for you... you're pulling in hundreds, sometimes thousands per day... and your life is the life dreams are made of.
Neighbors and friends envy you, your family thinks you hit the lottery or joined the mob, and you simply don't care...
You do what you want, when you want, wherever you want, because you can.
All thanks to a sweet little program you use that predicts with no uncertain terms, which affiliate programs and which PPC campaigns will make you money.
All thanks to...
AdSpy Elite is everything mentioned above and MORE.
It is competitive intelligence that puts you in complete control of your business.
It doesn't allow for mistakes, and lays out profitable affiliate programs and PPC campaigns quickly and easily, every single time.
And forget about the headaches of fleshing out your own profitable ads, because this baby tells you exactly what to do in order to replicate their success.
That's right. You can clone those ads that are making the most money, so that you don't even have to break a sweat.
Review your results with AdSpy Elite... set up your own campaigns based on those results and then get ready for an explosion of profits.
And while AdSpy Elite is powerful enough to generate floods of cash for you, it is so simple to use that you'll have it mastered in no time.
Here's how it works in a nutshell...
You log into your copy of AdSpyElite® to create a campaign of the keywords that you'd like to track and spy on.
You select the network onto which you want to send AdSpy Elite to work for you: Google, Yahoo, Bing and you can even specify one of their hundreds of datacenter (want to work with Bing US, Yahoo Germany, Google UK? No problem, just select the network and the country, and AdSpy Elite will act accordingly)
AdSpyElite® proceeds to scour the Internet and collect PPC ads, identifying the affiliate ads vs.. the non-affiliate ads.
AdSpyElite® then tracks those ads for the length of time that you've told it to, and gathers up all kinds of juicy competitive information for you.
Reports are generated and provide you with the "profit signals". Yep, those are your go-ahead campaigns, the one's that will stuff your pockets with cash.
Powerful. Simple. Affordable.
More in that in just one sec, but first...
Want a peak under the hood?
I know you're probably amped up and ready to go at this point.
I mean, who doesn't want software that tells them in advance whether there's money in it or not? So, have a quick peak at what your AdSpy Elite looks like on the inside...
The shot above is where you manage your proxy. Doesn't sound like a hootnanny I know, but this is really slick.
You see, the Search Engines aren't really friendly towards folks that do high volume data queries...
And this proxy component keeps your IP address below their radar, allowing you to remain stealthy and wealthy.
Now this shot, above, is the core of AdSpy Elite®... the home base if you will.
This is your 'campaigns at a glance', and the tools to manage all of them, where you can edit, create, change the network, and even remove keywords.
All this power right at your fingertips, and changes can be made in instants.
In the screenshot above, this is where you can dig into the analytics of each keyword in AdSpy Elite®.
You can see how many days the keyword has been tracked, number of ads found, whether it's active, paused, or completed, and so much more.
And this shot above is my favorite of all. This is your Profit Signal and those pluses mean money in your pocket.
It's TRULY your 'green light'.
We could go on and on about what's under the hood, but there's simply too many devious and tenacious competitive spying tools inside to list in one letter.
AdSpy is working for me like a charm
I have now 46 campaigns with almost 9000 keywords. During the 10 days it has already picked up over 170.000 ads, with over 7000 affiliate ads.

I have already identified several good targets to attack. One of them
is already producing affilate sales ;-).

Rest assured, this great script IS working.
Michael
It's your turn now...
So, now you may just be thinking that this is all well and good, but wondering if this is really for you...
I'm going to be blunt here, so please forgive me for just one moment. If you want to make money then this is for you.
That's right... no hemming and hawing over this.
With AdSpy Elite in your arsenal, you are the General, commanding your intelligence spies to crawl the web and find out where the money is.
Then they report back to you and tell you. It's like having a treasure map where 'X' marks the spot... except you don't have to travel the world or do any of the laborious digging.
So, yes... If you've wanted to make money online, marketing affiliate products, or your own, then AdSpy Elite is going to tell you which programs make money...
And even more, which ads make money. All without you having to spend one dime testing this out on your own.
And...
It works with all of the popular programs...
Now, just in case you're concerned that this is some 'one trick pony', or cheap knock off of those high priced programs I mentioned earlier...
Rest assured that nothing could be farther from the truth. In fact, AdSpy Elite works with all the major popular programs and will ONLY give you accurate and up-to-date results)
Search Engines supported:

(and all their datacenter - around 200 localized search engines!)

Affiliate Networks such as:

And many many many more (Traffic Synergy, ShareResults, Share A Sale, Revenue Pilot, ModernClick, ClixGalore, Max Bounty... 15 affiiate networks are currently tracked, and you can add more with the click of a button!)
And it will give you plenty of useful information to start building your own profitable PPC campaigns
Instant view of all PPC ads in Google, Yahoo or MSN for a given keyword ("weight loss" in our exemple) and a given landing page!
AdSpy Elite will automatically detect if the advertiser is direct linking or using a landing page
Then AdSpy Elite detects if the landing page embeds an affiliate link to Clickbank (also automated with 14 other affiliate networks). This way you even know the Affiliate ID and you can further spy on this affiliate's strategies and profitable campaigns!
This lets you spy on your competition's strategy and understand whether they're direct linking or using landing page (or both within different ads / keywords combination) and if this is a profitable strategy or not!
With just a click you can instantly discover all the keywords used by this affiliate to promote this offer as well as all the ads he is using to drive traffic!
Track as many keywords on as many networks as you wish and easily track hundreds of ads during days, weeks or even months.
Discover all the keywords and networks used to promote a given URL and see which one are performing, instantly!
... but AdSpy Elite is not just about helping you with your PPC campaigns, it's for any kind of Traffic campaign!
Right, you don't have to be a PPC marketer to use AdSpy Elite. With this intelligence, you may also use our technological weapon to:
Identify converting and profitable offers to promote through SEO, through your blog, PPV, media buys...
Identify Words That Sell! With all the ads you've collected, you can identify converting and profitable words and start using instantly on your sales copy, emails, banners, blog post titles...
Identify converting keywords, those that will trigger a sell when visitors find some related content. Just collect these keywords from AdSpy Elite and then start targeting those on your blogs, SEO campaign.
Start creating websites around these keywords, promote the converting offers you've identified using the Words That Sell and you're building an internet empire without any effort!
Sky is the limit. Knowledge is POWER and ADSPY ELITE is just about IT!
You might now wonder how much such a technology might cost. Imagine, saving hundreds of dollars for EACH AND ANY of your PPC campaign. Imagine saving hundreds of dollars and hours in niche, keyword, domain research for each and every one of your niche marketing project.
Imagine knowing what 99% of your competitors will NEVER EVER know and understand! Don't you think it would help you dramatically boost your online business?
Don't you think it would make you confident that it's finally possible?
Don't you feel like you would get a strong motivation to get the ball rolling, stop procrastinating, wondering why it only happens to other marketers and not to you?
Yes, it's not hype to claim that AdSpy Elite, with the Intelligence it provides effortlessly, will make things possible and will help you make money online. No doubt about it.
I am using it on a daily basis and all I can say is that I have developed this tool, not too make money selling it... but to make money using it! And this is exactly what happens 24 hours a day, 7 days a week!
What about YOU? I am releasing this wonderful technology so that most people can make it happen. I am releasing this amazing solution so that you can truly start taking action and be in profit without investing hundreds or even thousands of dollars while setting up and testing your marketing campaigns.
In just a few minutes, you'll start using this script and you understand how powerful it is and all it can do for you without you needing to lift a single finger.
I won't insult your intelligence by all of sudden telling you that you can put your hands on this technology for just $37. You know what I mean. Truth is that this technology requires a lot of investment on our end and to better serve our customers we have decided to play in another league.
We offer solutions that work, not hype. We offer results, not a pitch. We offer you a way to change things in your business, not a scam.
We could be selling this script for $1497 and I am sure I would get hundreds of customers who know they would make their investment back in just a few days. And this is exactly what would happen.
That said, $1497 is out of reach for most of people visiting this web page (although it's a business expense and it's tax-deductible since it's a software purchase).
$1497
So, I have decided to let people who truly need it to put their hands on it without having to call their banker to get a loan to pay for it.
$997
It would be a steal but not that much of a good deal for most people
$697
We've slashed like 60% of what AdSpy Elite's fair value is... but I think it's not enough...so here is the price for this amazing game changer tool
$497
$1000 discount! This will be the official retail price and I could switch back to this price point at ANY TIME. Since we just launched, I am willing to offer my visitors an instant cash rebate... and a TRULY REMARKABLE ONE! Do not refresh this page, or the following extra discount could be GONE and replaced with the above price point!
So, by taking action today and deciding you want to put this powerful Intelligence solution to good use, I will let you put your hands on my best piece of technology for just...
...
...
...
...
...
...
$497
...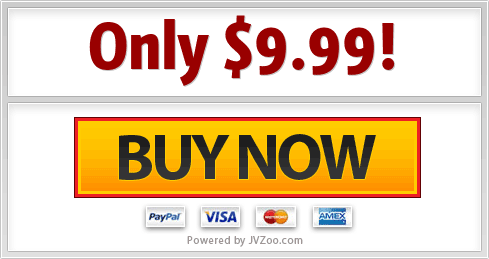 Not only does JP create damn good products at ridiculous prices - he even overdelivers when it comes to support.
Haakonu
No candy here...
I'm not one to beat around the bush or candy coat things. I prefer to just tell it like it is.
So, I hope you'll understand when I tell you that putting AdSpy Elite in your arsenal today is the best business decision you'll make this year...
And maybe even for the next few years. It's that good. And it's that valuable.
Rubber... meet road!
This is truly where the rubber meets the road.
When you make the decision to put AdSpy Elite into your arsenal you've made the decision to have your software find money for you.
You'll get everything mentioned above... all of the incredible competitive spying power... all of the profitable keywords and keyphrases... and all of the profitable ads you can handle.
But you need to act right now, here, today, before this offer disappears. You've seen how AdSpy Elite stacks up, and frankly there is no comparison.
All it takes to put this power in your hands is for you to click that "Order Now!" button below and enter your credit card details (payments are processed through Paypal for security reasons) for only $497 $297.
Less than a 2 coffees, and this software will be generating profits for you for years.
It's ready for you. It's your turn. It's YOUR time now. You just have to grab it!
Get This Amazing Script For Only...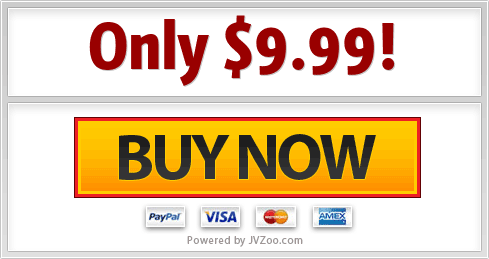 YES, JP! I'm SO ready to take advantage of this unbeatable opportunity to let AdSpy Elite® tell me where the money is at, so I can just go grab it whenever I want!

JP, I understand that by taking action today, you're giving me the keys to the kingdom, to do with as I wish...

You're handing me an ultra powerful software application that is gonna tell me EXACTLY where the money is at, in PPC, and in affiliate programs...

So that I don't have to do ANY of the hard and laborious testing, tracking, and tweaking. AdSpy Elite® does it all and then some.

I realize that you've gone out of your way to make this an easy decision for me, and you've made it affordable, at an astonishingly low one time investment of just $497 see below.

I understand I qualify for this instant cash rebate if I act today!

I don't see how I could ever say anything but, "Yes, give me my AdSpy Elite® today!"

With that I am clicking the "Order Now!" button below, and entering my credit card immediately!

128 Bit Encrypted Secure Order Button Above
I bought AdSpy®, just got it yesterday. Installed it and added a campaign and some keywords. Checked today and I have some results that are really good. The information is there and in a clear concise view. Great data, easy to read.
Bottom line: AdSpy is the clear winner here. The AdSpy documentation is clear and concise, the contextual help is great. The tool actually works and there are no hidden fees.
The other online services are way over priced compared to this self hosted solution.
Rob
Here's To Your Success,
PS - You have a once in a lifetime opportunity here to make your dreams come true, with a program so powerful, it tells you where to find the money. The longer you wait, the more money you leave to your competition. Take action NOW!
PPS - This is indeed one of those rare occurrences where someone points you straight at the money. This is one of those times where you and money are looking square in the eye, and all you gotta do to get it, is stretch your arm a little. So, go on and reach out, while it's still there.
PPPS - All of this... everything mentioned above... you get it for yourself by taking action today. And I want to see you succeed. There's no reason those other guys should get all the good stuff to themselves. So, for a VERY short time, you can put AdSpy Elite in your hands for the low, one time price of only $497 .... But you MUST act immediately, as this will go up, a LOT.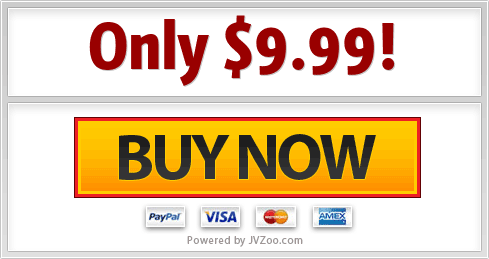 Requirements: any good hosting should work fine with AdSpy Elite. PHP 5.0+ and MySql 5.0+ as well as IonCube loaders installed on your server (which 99% of hosts have by default).
Try AdSpy Elite risk free. If you've not identified PPC campaigns within 30 days, we will gladly refund your purchase. If for any reason the script does not work on your server (others than Godaddy and Hostgator), we will also promptly refund your purchase (our team has an extensive knowledge of hosting environments, so this should never happen)